21+ Neighborhood Hangout & Game Bar located in the heart of Scottsdale's Entertainment District.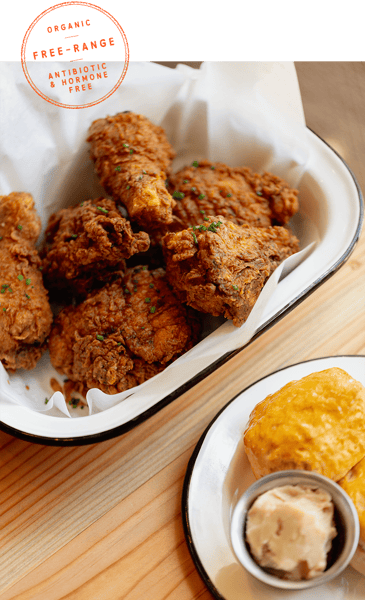 Food
Our food camper serves up fast-casual comfort food with an emphasis on fried chicken. Juicy on the inside, crispy on the outside, paired with house-made biscuits or sandwiched between a brioche bun - it's a real winner winner chicken dinner, especially when paired with an ice-cold beer or one of our specialty craft cocktails.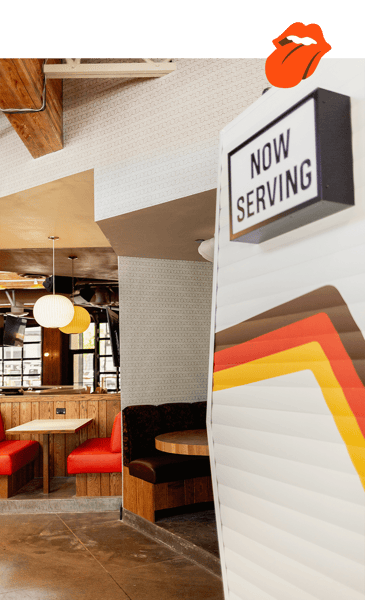 Experience
Nothing warms our heart like a little nostalgia. Groovy vibes, throwback jams, and a lineup of old school video arcade games set the mood. Entertainment abounds with all of your favorite games, 30+ flat screen TVs, giant LED wall, a state-of-the-art audio-video system and the best local DJs. We aim to bring together the best people in the Valley under one roof by offering an adult playground and unique escape in Old Town Scottsdale.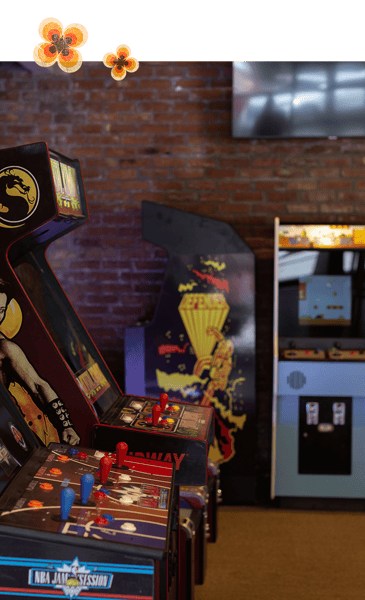 Games
Ms. Pacman, Galaga, Track & Field, Donkey Kong, Tetris, Defender, NBA Jam, Golden Tee, Tempest, Contra, Mortal Kombat, Frogger, Super Mario Bros, Cruisin' USA, Big Buck, Playboy pinball, Aerosmith pinball, skeeball, pool, ping pong, darts, bags, regulation-size free throw basketball and a wide variety of your favorite board games.